Accuser who called Kevin Spacey 'vile sexual predator' admits he joked about incident
LONDON (AP) — An aspiring actor who accused Kevin Spacey of being a "vile sexual predator" who drugged and assaulted him when he sought his mentorship acknowledged Monday that he later joked with friends that he might resort to having sex with the Oscar winner if he couldn't find work.
The man testified that he used humor to cope with the trauma he experienced after he fell asleep or passed out at the Hollywood star's flat and woke up to find Spacey performing oral sex on him.
"It became a running joke and that's me running with the joke," he said of the mockery he made of the incident for a "sense of catharsis."
The man is the fourth and final alleged victim to accuse the two-time Academy Award winner at trial of sexual assaults in Britain between 2001 and 2013 when Spacey worked at the Old Vic Theatre in London.
Spacey, 63, is on trial in a London court on 12 charges that include sexual assault, indecent assault and causing a person to engage in penetrative sexual activity without consent. He denies all the allegations, and his lawyer has suggested the accusers are looking for payouts from Spacey.
The witness said he hadn't complained about Spacey for nearly a decade after the 2008 incident because he wanted to work in the industry. He said it was a David vs. Goliath kind of situation and he feared "getting slammed by his lawyers."
During cross-examination, defense lawyer Patrick Gibbs confronted the witness with the jokes he later made about Spacey and apparent texts or calls he made to the star after the incident.
The man acknowledged he initially resisted requests by police for phone data and social media accounts but denied obstructing the investigation, which couldn't find his records from the time of the incident.
He denied staying in contact with Spacey for four months after the incident despite data from the actor's phone that appeared to show phone calls and text messages to the witness' number.
The man vigorously rejected suggestions he made up the allegations because he was ashamed of engaging in sexual relations with Spacey.
"This line of questioning is offensive," he said. "Nothing happened that was consensual."
The Associated Press doesn't typically name alleged victims of sex crimes and British law bars providing information that could reveal their identities.
The witness said that Spacey was one of his idols and that he wrote to the actor because he "craved inspiration" and hoped to meet up for a coffee and advice. He said he was stunned when Spacey called him several weeks later and invited him to meet later that night for a drink.
He said he had heard Spacey was gay and liked young straight men but was naïve when he accepted the actor's invitation to go up to his flat in the Waterloo area of London.
Only after smoking some marijuana and drinking beer did he get the sense that Spacey had other intentions, the witness said. He said Spacey gave him a hug and nuzzled his head in the man's crotch. He said he pushed Spacey away and tried to make conversation.
"I was made to feel like I was being circled by a shark," he testified.
He said he felt like he was drugged and became sleepy. He said he woke up five or six hours later sprawled on the sofa with his pants open and Spacey kneeling over him with his head in his crotch.
In the man's interview with police played for jurors, he became choked up as he provided details about the incident that he said he had never told friends. He said he pushed Spacey away and the actor told him to leave.
Gibbs questioned the man's timeline with records from Spacey's phone that appeared to show the actor called him during the time he claimed to be out cold on the sofa. Gibbs suggested Spacey phoned the witness while he was on his way home after having consensual contact, but the man said Spacey probably called him while he was unconscious to cover his tracks.
The man said he decided to come forward in 2017 after Spacey was accused of sexual misconduct in the U.S. when the #MeToo movement erupted.
The man said he sued Spacey after an American lawyer told him he could win him $10 million, but denied he made up the allegations to cash in after years of financial struggles and a gambling problem that forced him to life off loans from friends and relatives.
He said he went to police after a friend told him he would be more credible if he reported a crime before filing suit.
The trial continues Tuesday before a jury of nine men and three women in Southwark Crown Court.
Spacey, who is free on unconditional bail, could face a prison sentence if he's convicted.
One of Hollywood's biggest names until sexual misconduct allegations derailed his career, Spacey won a best supporting actor Academy Award for the 1995 film "The Usual Suspects" and a lead actor Oscar for the 1999 movie "American Beauty." He ran London's Old Vic between 2004 and 2015.
The Minions Take Over Tampa Bay on Their Way to Villain-Con at Universal Orlando Resort
TAMPA BAY, Fla. — The beloved Minions from Illumination's blockbuster film franchise made a detour through Tampa as they journey through Florida to get to Villain-Con – the largest convention for villains around the globe and the setting of Universal Orlando's newest attraction, Illumination's Villain-Con Minion Blast. Located in the new Minion Land on Illumination Avenue, guests can blast their way to supervillain stardom when the attraction officially opens at Universal Orlando Resort on August 11, 2023.
PHOTOS: The Big Winners from the 2023 Cannes Film Festival
CANNES, France (FNN) – The world's most glamorous red carpet and festival finally wrapped up Sunday. Here's the list of the big winners from this year's Cannes Film Festival.
Palme d'Or: Anatomie d'Une Chute (Anatomy of a Fall) by Justine Triet
Grand Prix: The Zone of Interest by Jonathan Glazer
Best Director: Hûng Tran Anh for La Passion de Godin Bouffant
Prix du Jury (Jury Prize): Les Feuilles Mortes, directed by Aki Kaurismaki
Best Screenplay: Yuji Sakamoto for Monster, directed by Hirokazu Kore Eda
Best Performance by an Actress: Merve Dizdar in Les Herbes Eches, directed by Nuri Bilge Ceylan
Best Performance by an Actor: Yakusho Koji in Perfect Days, directed by Wim WENDERS
Palme d'Honneur: Michael Douglas and Harrison Ford
______________________________________________
Mellissa Thomas and international correspondent Patience Eding contributed to this report. | info@floridanationalnews.com
Movie Review: Disenchantment under the sea in live-action 'The Little Mermaid'
It's not Rob Marshall's fault that Disney's latest live-action retread doesn't really sing. "The Little Mermaid," a somewhat drab undertaking with sparks of bioluminescence, suffers from the same fundamental issues that plagued "The Lion King," "Aladdin" and "Beauty and the Beast." Halle Bailey might be a lovely presence and possesses a superb voice that is distinctly different from Jodi Benson's, but photorealistic fins, animals and environments do not make Disney fairy tales more enchanting on their own.
The essential problem is that the live-action films have prioritized nostalgia and familiarity over compelling visual storytelling. They try to recreate beats and shots from their animated predecessors, defiantly ignoring the possibility that certain musical sequences and choices were enchanting and vibrant because they were animated, not in spite of it.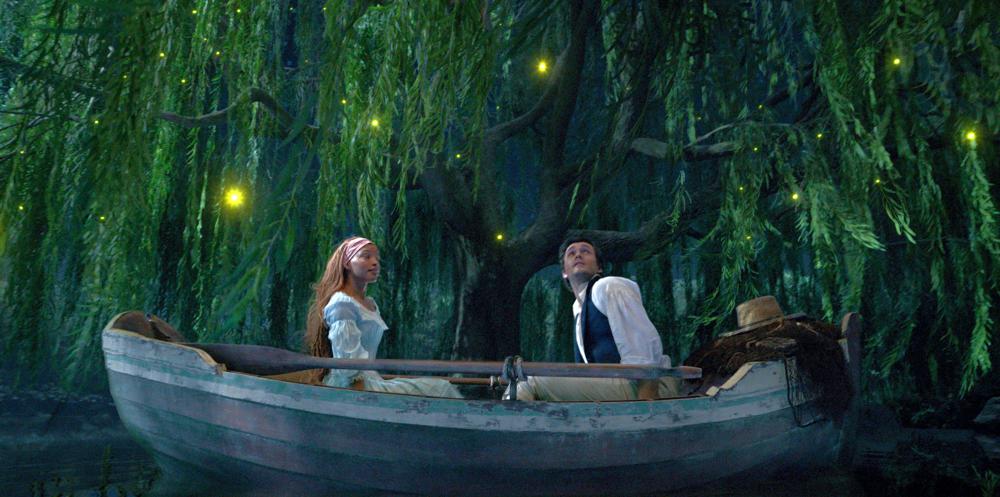 There was, in the 1989 film, a sparkling awe to everything. The underwater castle. The mermaids. Eric's ship. Even Ariel's bright red hair. Combined with the wonderful songs and lyrics by Alan Menken and Howard Ashman, it's not hard to understand why it helped fuel a Disney Animation renaissance.
Anyone who has gone through the recent Disney's live-action library would be right to approach "The Little Mermaid" with caution. Still, there's excitement as the camera takes us underwater to give us our first glimpse of the mermaids — even after a somewhat ominous quote from Hans Christian Anderson that begins the movie ("But a mermaid has no tears, and therefore she suffers much more"). You can't help but be hopeful. But the first mermaid that comes into focus doesn't so much evoke wonder as it does a flashback of Ben Stiller's merman in "Zoolander." The technology is better, sure, but the result is about the same. Worse, as we spend more time with them, following Ariel's multicultural sisters as they gather around their father King Triton (Javier Bardem), it's hard to shake a distinctly uncanny valley feeling. It's like gazing in on a roundtable of AI supermodels with fins.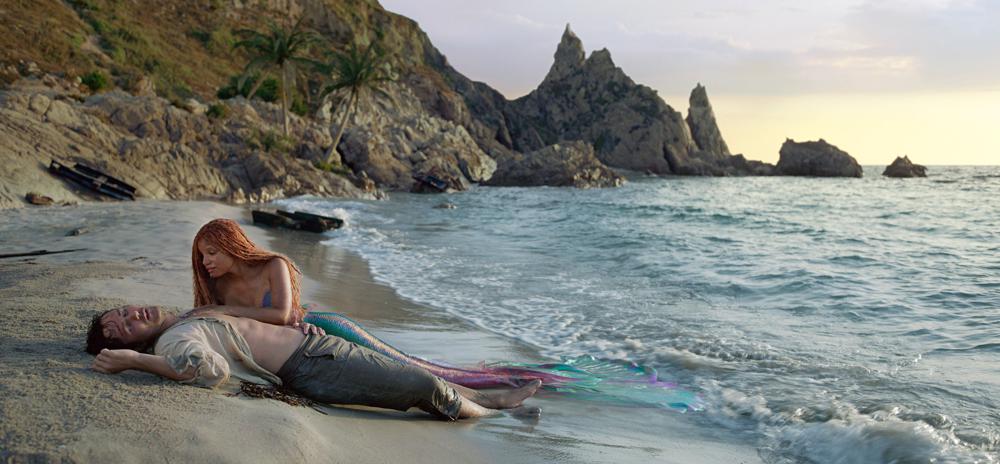 For all its pizazz, everything about this "Little Mermaid" is just more muted. Miranda's new songs are odd, too, and don't seem to fit. Prince Eric's (Jonah Hauer-King) makes sense, maybe even Ariel's in-her-head anthem after she gives her voice to Melissa McCarthy's Ursula, but did Scuttle really need a song, too?
Speaking of Scuttle, the cute cartoons that stood in for Ariel's seagull, crab and fish friends have been replaced with horrifyingly accurate depictions of said animals. Awkwafina's comedy charms can only go so far while looking like an actual seagull who might be after your chips at the beach. Close-ups of its beady blue eyes are unsettling, though it was probably a good call to go blue over gold, which looks a bit demonic even in the cartoon. Sometimes it seems as though the editor is trying to minimize the unpleasantness by quickly cutting away from Scuttle. Flounder (Jacob Tremblay, who also voiced Luca) doesn't have this problem as much, mainly because once they go out of the water he's essentially hidden under the surface. Daveed Digg's Sebastian gets off easy, looking the most pleasantly cartoonish. But then there's that Jamaican accent that they decided to carry over (and this in a movie that adds a line about consent to "Kiss the Girl").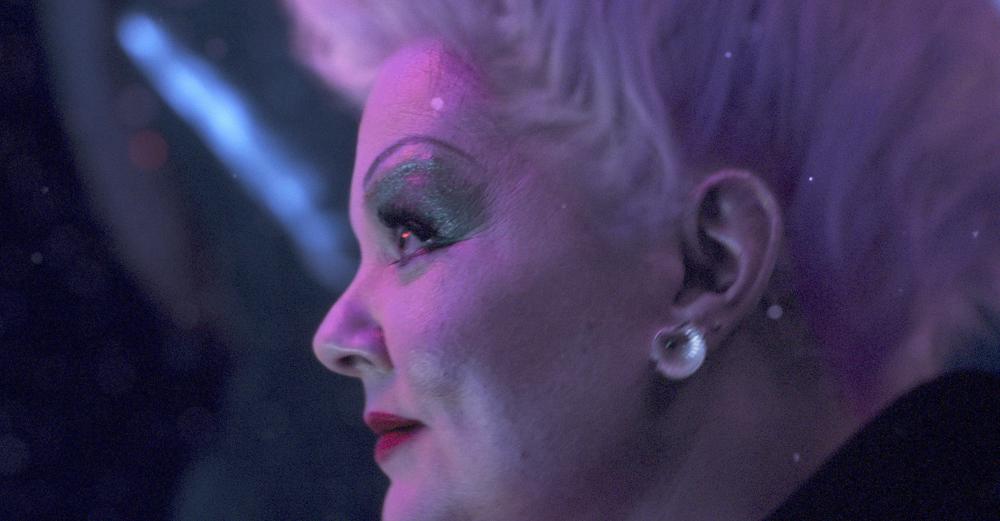 Visibility is a problem for more than just Flounder, too. Sometimes "The Little Mermaid's" underwater sequences just look too underwater. Things are cloudy and dull and hard to see, once again probably in the name of authenticity, but straining to see what Marshall and the scores of VFX teams have labored on for years is not a pleasant experience. This could be a projection issue — I wasn't in an especially high-tech theater with color enhancing upgrades. But that also means anyone without access to things like Dolby Vision around the world will have this issue, too. When Sebastian brings out the most colorful fish he can find for the "Under the Sea" number, you even start to empathize with Ariel a little bit. It is the exact opposite of the " Avatar: The Way of Water " experience.
"The Little Mermaid," a Walt Disney Co. release in theaters Friday, is rated PG by the Motion Picture Association for "action/peril, some scary images." Running time: 135 minutes. Two stars out of four.