Tom Sizemore, 'Saving Private Ryan' actor, dies at 61
BURBANK, Calif. (AP) — Tom Sizemore, the "Saving Private Ryan" actor whose bright 1990s star burned out under the weight of his own domestic violence and drug convictions, died Friday at age 61.
The actor had suffered a brain aneurysm on Feb. 18 at his home in Los Angeles. He died in his sleep Friday at a hospital in Burbank, California, his manager Charles Lago said.
Sizemore became a star with acclaimed appearances in "Natural Born Killers" and the cult-classic crime thriller "Heat." But serious substance dependency, abuse allegations and multiple run-ins with the law devastated his career, left him homeless and sent him to jail.
As the global #MeToo movement wave crested in late 2017, Sizemore was also accused of groping an 11-year-old Utah girl on set in 2003. He called the allegations "highly disturbing," saying he would never inappropriately touch a child. Charges were not filed.
Despite the raft of legal trouble, Sizemore had scores of steady film and television credits — though his career never regained its onetime momentum. Aside from "Black Hawk Down" and "Pearl Harbor," most of his 21st century roles came in low-budget, little-seen productions where he continued to play the gruff, tough guys he became famous for portraying.
"I was a guy who'd come from very little and risen to the top. I'd had the multimillion-dollar house, the Porsche, the restaurant I partially owned with Robert De Niro," the Detroit-born Sizemore wrote in his 2013 memoir, "By Some Miracle I Made It Out of There." "And now I had absolutely nothing."
The book's title was taken from a line uttered by his character in "Saving Private Ryan," a role for which he garnered Oscar buzz. But he wrote that success turned him into a "spoiled movie star," an "arrogant fool" and eventually "a hope-to-die addict."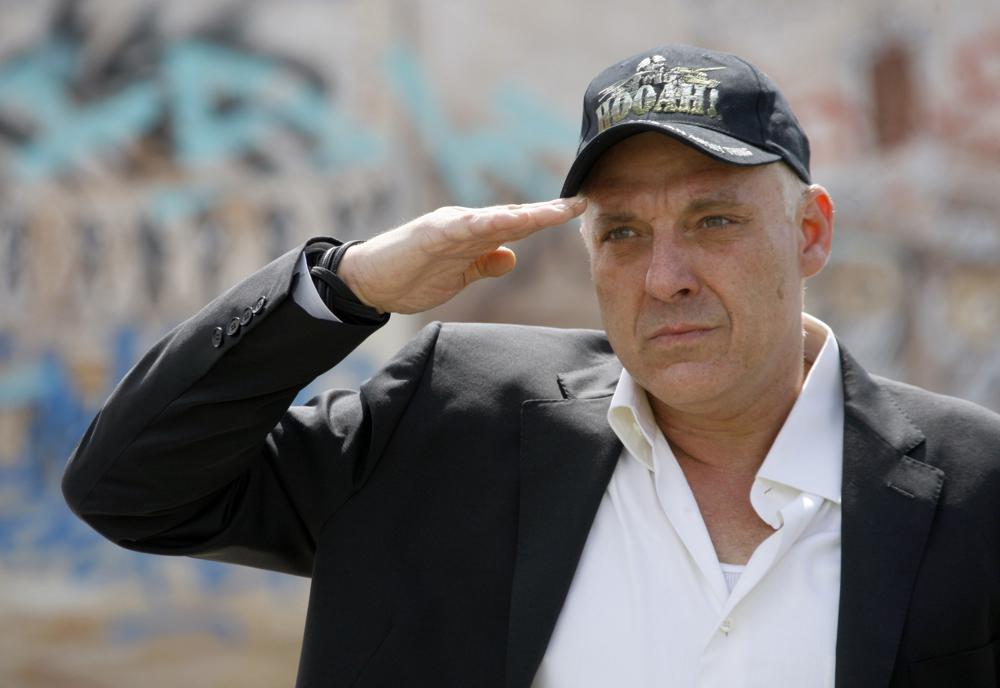 He racked up a string of domestic violence arrests. Sizemore was married once, to actor Maeve Quinlan, and was arrested on suspicion of beating her in 1997. While the charges were dropped, the couple divorced in 1999.
Sizemore was convicted of abusing ex-girlfriend Heidi Fleiss in 2003 — the same year he pleaded no contest and avoided trial in a separate abuse case — and sentenced to jail. The former Hollywood madam testified that he had punched her in the jaw at a Beverly Hills hotel, and beaten her in New York to the point where they couldn't attend the "Black Hawk Down" premiere.
The sentencing judge said drug abuse was likely a catalyst but that testimony had revealed a man who had deep problems dealing with women. Fleiss called Sizemore "a zero" in a conversation with The Associated Press after his conviction.
Sizemore apologized in a letter, saying he was "chastened" and that "personal demons" had taken over his life, though he later denied abusing her and accused her of faking a picture showing her bruises.
Fleiss also sued Sizemore, saying she suffered emotional distress after he threatened to get her own probation revoked. Fleiss had been convicted in 1994 of running a high-priced call-girl ring. That lawsuit was settled on undisclosed terms.
Sizemore was the subject of two workplace sexual harassment lawsuits related to the 2002 CBS show "Robbery Homicide Division," in which he played a police detective. He was arrested as recently as 2016 in another domestic violence case.
Sizemore ended up jailed from August 2007 to January 2009 for failing numerous drug tests while on probation and after Bakersfield, California, authorities found methamphetamine in his car.
"God's trying to tell me he doesn't want me using drugs because every time I use them I get caught," Sizemore told The Bakersfield Californian in a jailhouse interview.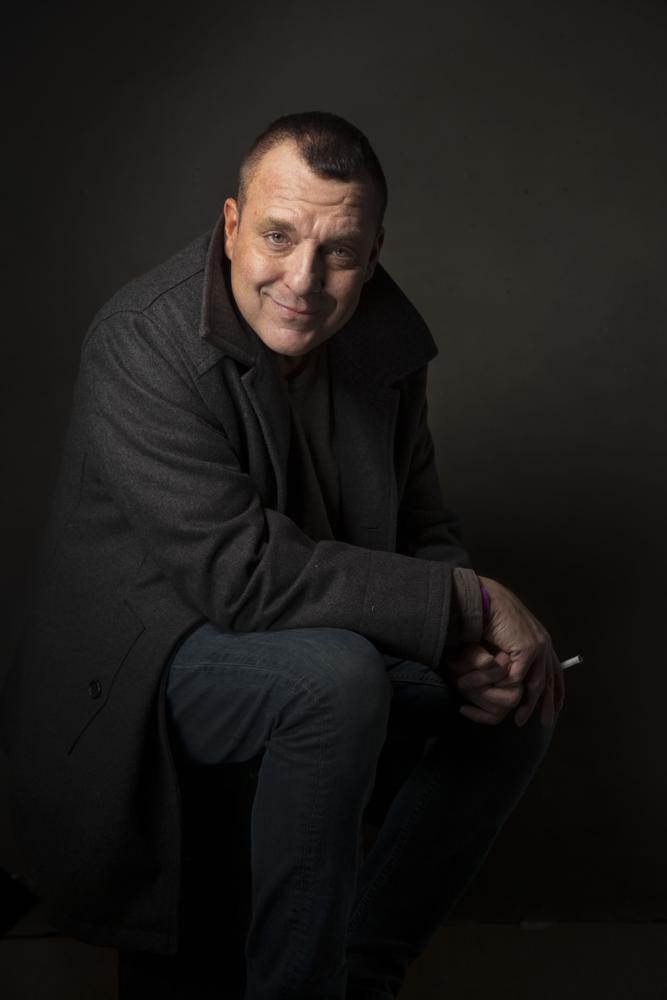 Sizemore told the AP in 2013 that he believed his dependency was related to the trappings of success. He struggled to maintain his emotional composure as he described a low point looking in the mirror: "I looked like I was 100 years old. I had no relationship with my kids; I had no work to speak off. I was living in squat."
He appeared on the reality TV show "Celebrity Rehab" and its spinoff "Sober House," telling the AP that he did the shows to receive help, but also partly to pay off accumulated debts that ran into the millions.
Many of Sizemore's later-career films had a sci-fi, horror or action bent: In 2022 alone, he starred in movies with such titles as "Impuratus," "Night of the Tommyknockers" and "Vampfather." But Sizemore still nabbed a few meaty roles — including in the "Twin Peaks" revival — and guest spots on popular shows like "Entourage" and "Hawaii Five-O."
A stuntman sued Sizemore and Paramount Pictures in 2016, saying he was injured when the allegedly intoxicated actor ran him over while filming USA's "Shooter." State records obtained by the AP showed that Sizemore was only supposed to be sitting in the unmoving car and that he "improvised at the end of the scene and drove away in his car." Sizemore was fired from "Shooter" and the stuntman's lawsuit was settled on undisclosed terms.
In addition to his film and TV credits, he was part of the voice cast for 2002′s "Grand Theft Auto: Vice City" video game. He also taught classes at the LA West Acting Studio, according to recent advertisements.
He is survived by his 17-year-old twin sons, Jayden and Jagger, and his brother Paul, all of whom were by his side when he died.
"I've led an interesting life, but I can't tell you what I'd give to be the guy you didn't know anything about," Sizemore wrote in his memoir.
Fantasia, Babyface, Rickey Smiley, and More Sizzle at the Inaugural Music Fest Orlando
ORLANDO, Fla. – Over 8,000 patrons flocked to Orlando on Saturday, March 25, for the inaugural Music Fest Orlando held at the Central Florida Fairgrounds. The good vibes and ambiance were felt from the gates to the vendors and the stage. Setting the tone for the festival was the opening artist's segment that included: Arkeshia, Ashley Peck, Lolita, Pretti Emage and The Don D'rel. The vibes continued with legendary DJ's, Demp, Nasty 305 and BoWeezy , who kept the crowd on their feet and the energy flowing. The outdoor festival continued with some of the biggest names in the entertainment industry, with a riveting and soul-stirring performance by headliner Fantasia and an R&B nostalgic performance by Babyface. We took a trip down South with the sounds of Goodie Mob, Plies, the 69 Boyz and JT Money. In addition, fans enjoyed a soulful set with Lyfe Jennings and Levelle, and the festival also included some afro-beats tunes with artist KowKow. Special appearances included Havier Daivon, Married to Medicine costars Dr. Scott and Contessa Metcalfe, and Tyesha Williams. Also, the one-day outdoor live music festival was hosted by acclaimed comedian, actor, and national radio personality, Rickey Smiley, who kept the crowd entertained all night.
Music Fest Orlando has proved to be the ultimate music and cultural experience in the heart of Orlando, gathering fans from the southern region, including Miami, Jacksonville, Atlanta and even the city of Orlando. Tanya Baskerville, a resident of Orlando and an avid festival goer, stated, "I had an amazing time! It was a beautiful experience to see everyone come together to support our own! From the artists to all the beautiful black businesses. Felt like a family reunion. Nothing but positive vibes. I loved it and can't wait until next year! I will be back!"
Music Fest Orlando is a celebration of Black music and culture and a party with a purpose. A portion of the ticket proceeds over the weekend will benefit students attending Historically Black Colleges and Universities through the HBCU Initiative. This initiative seeks to provide students in the Central Florida area with financial assistance to further their post-high school education. Also, Music Fest Orlando Founder Ernest Wilson donated $2,000 to Pink Possible, a non-profit organization focused on breast cancer survivors. "Giving back to assist kids furthering their education and contributing to assist Brest Cancer survivors is a passion of mine," states Founder Ernest Wilson Music Fest Orlando.
In addition to the live performances, the 2023 Music Fest Orlando featured delectable bites and a myriad of retail buys featuring a diverse assortment of small and minority-owned businesses, including Clique Wines. Music Fest Orlando is the adult spring break experience of the south at the intersection of music, art, and culture.
Also, during the weekend, attendees enjoyed a pre-social party hosted by artist CeeLo Green the night before the festival, March 24, 2023, at Dove Cote in the heart of downtown Orlando. For more information on next year's festival, visit www.musicfestorlando.com.
'Disney On Ice presents Road Trip Adventures' Takes Families on a Fun-Fueled Excursion
TAMPA, Fla. — Disney On Ice presents Road Trip Adventures will whisk families away on an immersive getaway chock-full of magical participatory moments. Featuring new and classic tales, this a multi-generational experience visits Amalie Arena from March 23 -26.
Hit the road with Mickey Mouse and his pals for a high-octane ride in Disney On Ice presents Road Trip Adventures. Exciting twists and turns await as Mickey, Minnie, Goofy and guests of all ages embark on an interactive and memory-rich adventure to iconic Disney destinations. See the world from the rooftops of London with Mary Poppins and Jack and his band of dancing lamplighters. Travel to the sun-soaked Motunui and help Moana restore the heart of Te Fiti. Set off on a safari and snap unforgettable photos of wild cheetahs and monkeys when guests traverse through the Pride Lands with Simba, Timon and Pumbaa. Discover a whole new world and be swept up in Aladdin's princely parade filled with spectacular stunts, magical moments with Genie, and a brand-new song from Jasmine that will render the audience "Speechless." Mosey on over to a larger-than-life comedic carnival and team up with Woody and Bo Peep as they search for their new friend Forky. Fans will hit a high note with Mickey and pals while singing along to beloved Disney tunes as they welcome Merida, Belle, Ariel, Mulan and Tiana to the ice.
Families should be prepared for a getaway jam-packed with unexpected hijinks and surprise, up-close character interaction as Disney On Ice presents Road Trip Adventures makes a pitstop right in Tampa!
Event Location: Amalie Arena, 401 Channelside Drive, Tampa, FL 33602
Dates and Times of Performances:

Thursday, March 23 7 PM
Friday, March 24 7 PM
Saturday, March 25 11 AM, 3 PM, 7 PM
For ticket prices and to purchase tickets visit www.disneyonice.com
Winners from the 2023 Oscars
LOS ANGELES (AP) — Oscar winners announced Sunday:
Best picture: "Everything Everywhere All at Once"
Best actress: Michelle Yeoh, "Everything Everywhere All at Once"
Best actor: Brendan Fraser, "The Whale"
Best supporting actor: Ke Huy Quan, "Everything Everywhere All at Once"
Best supporting actress: Jamie Lee Curtis, "Everything Everywhere All at Once"
Original song: "Naatu Naatu" from "RRR"
Film editing: "Everything Everywhere All at Once"
Best director: Daniel Kwan and Daniel Scheinert, "Everything Everywhere All at Once"
Best animated feature: "Guillermo del Toro's Pinocchio"
International feature film: "All Quiet on the Western Front" (Germany)
Documentary feature: "Navalny"
Live action short: "An Irish Goodbye"
Cinematography: James Friend, "All Quiet on the Western Front"
Makeup and hairstyling: "The Whale"
Costume design: Ruth E. Carter, "Black Panther: Wakanda Forever"
Documentary short: "The Elephant Whisperers"
Animated short: "The Boy, the Mole, the Fox and the Horse"
Production design: "All Quiet on the Western Front"
Music (original score): Volker Bertelmann, "All Quiet on the Western Front"
Visual Effects: "Avatar: The Way of Water"
Original screenplay: "Everything Everywhere All at Once"
Adapted screenplay: "Women Talking"
Sound: "Top Gun: Maverick"